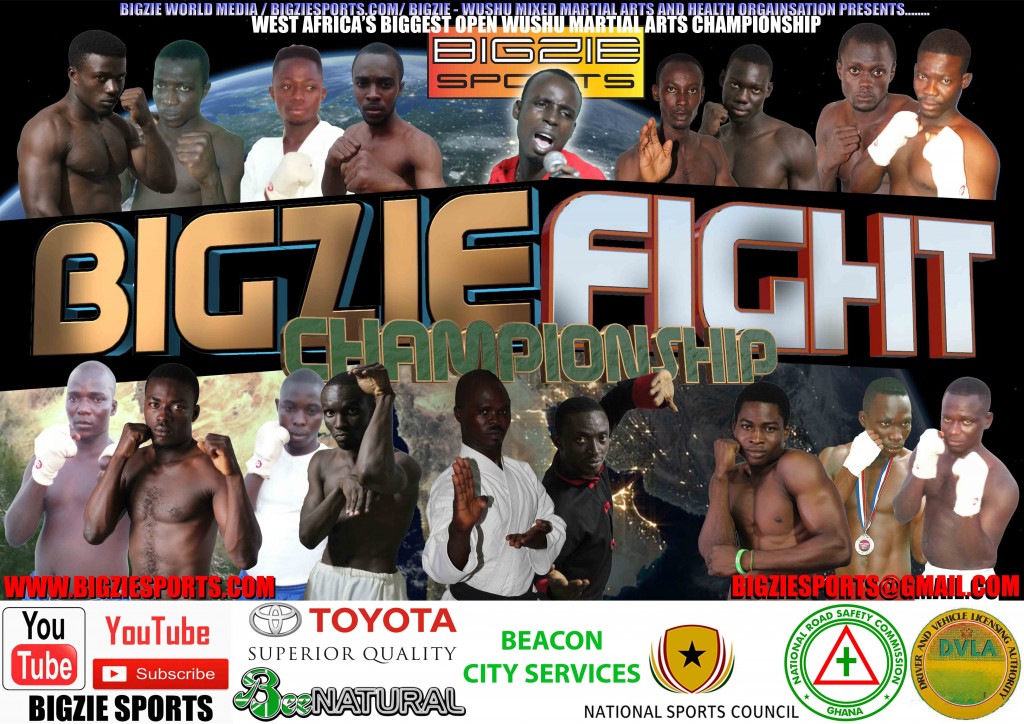 Bigziesports.com & (The Bigzie Wushu Martial Arts Association) was founded by Troy Robinson AKA (Bigzie) in England London and West Africa Ghana Accra to (EDP) Educate Develop and Promote Chinese Kickboxing Wushu Martial arts through sports programs and events.
His first event was "BIGZIE FIGHT", Ghana's First Ever Martial arts Kickboxing Television Tournament that was televised nationally and internationally.
Bigzie invited living Legend Mr Frank Lobman (the 3 times World Heavy Weight Kick-Boxing Champion) to be the special Guest Referee and Trainer.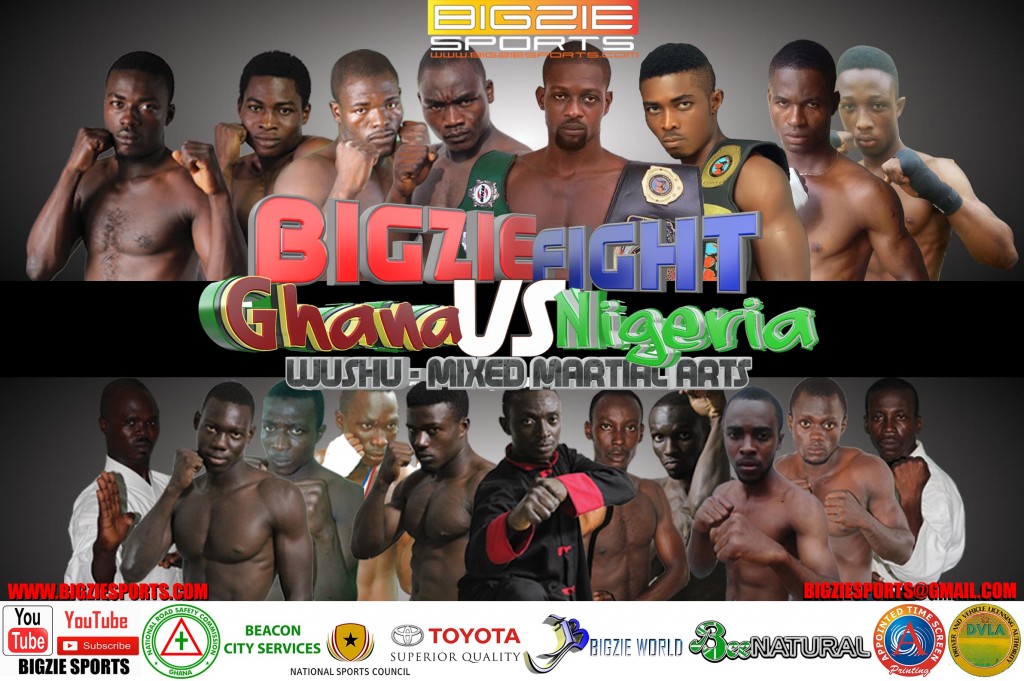 Bigzies ultimate goal is to develop sportsmanship, leadership and cultural diversity, physical & mental well begin for the youth as well as self-defence self-confidence and improved Health and life style.
The Bigzie Sports Team is trained and ready, we have hosted a number of National Kickboxing events to seek and prepare the very best fighters whom are now eager and ready to take part in ALL open international Kickboxing events.
If you have an up and coming competition we are ready contact us on: bigziesports@gmail.com  WWW.BIGZIESPORTS.COM