Posted by WKF UK OFFICE on June 18th, 2020
Alexandra "GODZILLA" PETRE
KNOCK-OUT sport promotions in Vienna is one of the oldest promoter on the European market, with more than 150 events in 30 Years of experience.
Venue City is Korneuburg close to Vienna on September 26th. The event and preliminary fight card is online as well.
This is an international event with Champions from 8 (!) countries.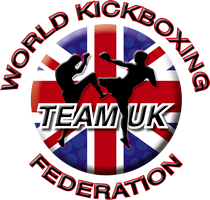 Plus three more ladies fights and many international under card fights !
WKF Intercontinental title Welterweight – 67 Kg / 147 lbs with current European Champion Zarif SADIQI from Octagon pro Gym in Vienna vs. Mihai BRATU from Bucharest.

Plus Ladies WKF European title fight in K-1 Annika STAHN/AUT vs. Stefanie REUTER/GER.
K-1 European title fight in Lightwelter – 63,5 Kg / 138 lbs  Austrian Champion Samim SAHIL challenge James OWORA.
Austrian Alexandra PETRE is today one of best female European Heavyweight + 66Kg / 145 lbs, she want to fight K-1 vs. any UK girl 5 X 2 as well.
"You are not a Champion if you never have beaten the best European Girl" … Alexandra said!
Some of the "Super Champions" of other associations in this women's heavyweight class avoid the fight, try not to fight Alexandra.
It is becoming increasingly difficult to find suitable REAL opponents. Many of the girls are just Internet champions or on Instagram. Is it because Alexandra is unbeaten today or because she has 6 KO wins in a row?
Who knows? 😈 This young talented girl is just 18th Years old on the way to her first World title in autumn in Cairo.
If you would have a tough Girl +66Kg contact DIRECTLY  the promoter www.knock-out.at with fighter profile and jpg of your champion.