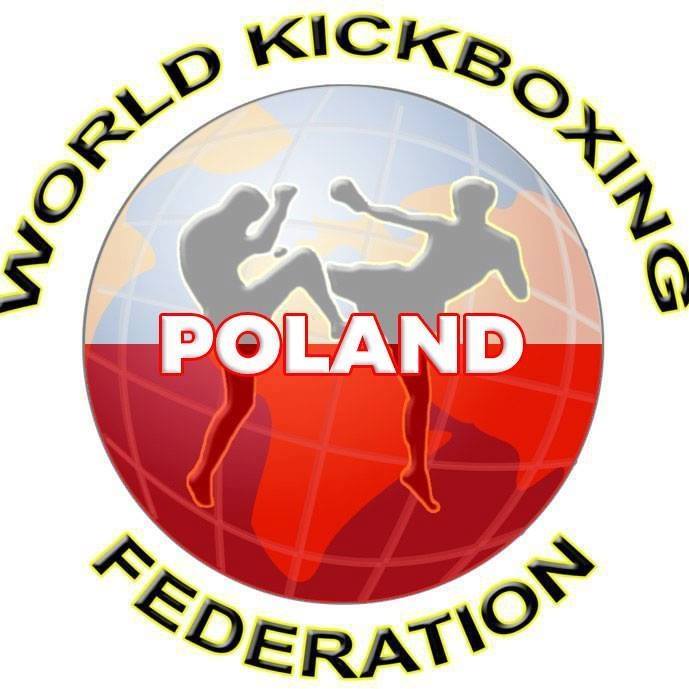 WKF POLAND president Dariusz ZAJAC invite and confirm next
WKF European Cup
Date:  first to third February 2019 !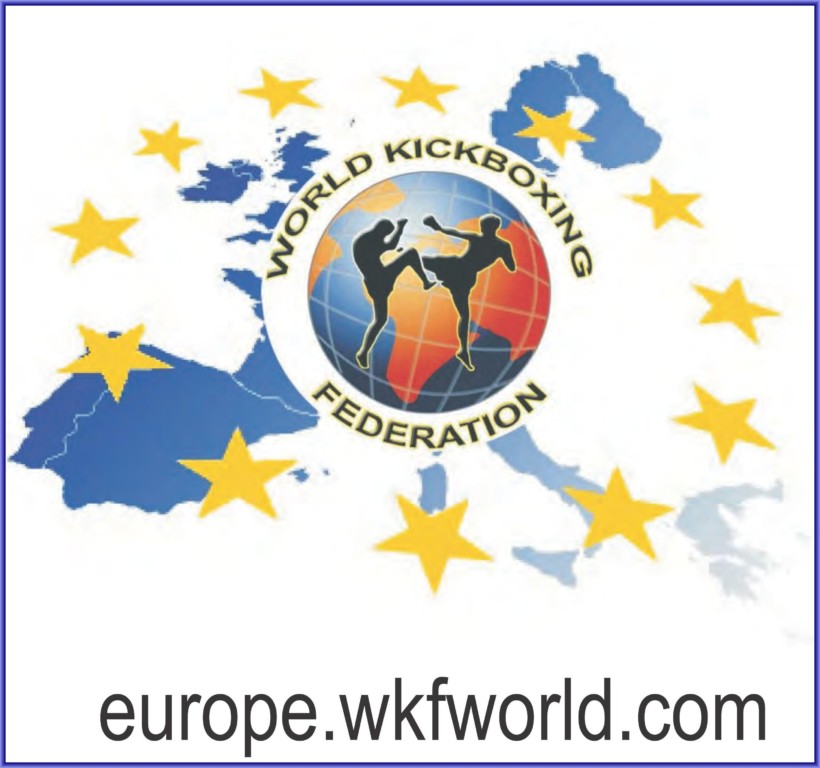 In K-1 only, open for any female and male in the city Mikolow in Poland.
Plus WKF title fights are on the fight card in the finals. Challenger Wanted !

Full invitation is coming soon here.
For further information please contact WKF POLAND by mail.
All UK TOP teams, fighters and real Champions
are most welcome in Poland !!!
This is the Grand total medal record of our TOP TEN countries from
all WKF World Championships in the past !

Leading continent today is WKF EUROPA  🙂

First NON European country is WKF CANADA on pos. 10th  16/24/9
first Asian country is WKF IRAN pos. 13th  15/2/7
Best Africans are WKF SOUTH AFRICA on pos 17th, 9/4/3 
Our next host country WKF ARGENTINA is best Latin American country on pos. 19th   7/10/12.
Down under WKF AUSTRALIA  hold on position 35, two silver and one Bronze medal.
… and by the way, NO UK TEAM is even among the first 20 in the World ranking !
We hope for a bigger and better England, Scottland, Wales and NIR teams this Year in November in Buenos Aires !!!
At home on his own event everybody could be the champion …
but to compete on the highest level, our World championship and to challenge the best fighter of the world – this is a different story.
So many countries attended in the past without any medals, we hope for better luck and more success this Year !  🙂

In total we had 72 different countries attending, this Year we expect a new record on countries and fighters.
Any WKF country is welcome in our WKF World Championships in Buenos Aires, Argentina, November 5th to 10th.  2018
| | | | | |
| --- | --- | --- | --- | --- |
| | | Gold | Silver | Bronze |
| | | 1. | 2. | 3. |
| | |   |   |   |
| 1.       | Czech Republic | 77 | 56 | 30 |
| 2.       | Austria | 59 | 76 | 76 |
| 3.       | France | 51 | 30 | 36 |
| 4.       | Germany | 39 | 53 | 52 |
| 5.       | Italy | 36 | 41 | 48 |
| 6.       | Slovakia | 27 | 27 | 4 |
| 7.       | Portugal | 23 | 21 | 20 |
| 8.       | Poland | 20 | 23 | 27 |
| 9.       | Romania | 20 | 21 | 18 |
| 10.   | Canada | 16 | 24 | 9 |
WKF – World Kickboxing Federation – is one of the greatest and World wide sanctioning body for Kick boxing and MMA in amateur and pro.
On our web site mma.wkfworld.com you could find all important facts and news about MMA in our World sanctioning body.
More than 5000 hits per month is the result of serious and hard work.
Just fill in the new online fighter profile here, add a jpg photo and we will post you in our MMA  European or World ranking.
For any requests contact our MMA head office by mail and visit our main web site   mma.wkfworld.com .
Dear friends in sport,
WKF ARGENTINA is putting all the team's energies into the preparation for this upcoming championship, so that everything that is being offered in this great event becomes a flawless reality.
Each athlete, nonstop but at their own pace, goes around the world seeking in  different places for new sportive experiences that will allow them to reach a personal fulfilment.  Because of this, our organization, wishes to  deliver an opportunity to those who are looking for this sort of experiences and achievements.
Just the weekend before is the upcoming WKF World referee seminar, best chance to get or extend international Referee license as well.
We look forward to having every country from the WKF family -from competitors to professors, judges, trainers and athlete's families- joining in this intense competition, seizing as well the opportunity to meet our local landscapes and incredible sightseeing places of our beautiful country, given the favorable exchange rate of our currency.
Our organization is deeply submerged in addressing the best in us to provide you with a great proposal as this next Championship in Argentina is aiming to be,  focusing on creating a joyful space to bind, making the experience an unforgettable collective experience along together with all of our brothers from foreign lands.
We are looking forward to receiving  you in Buenos Aires, Argentina.
Sincerely yours,
Carlos SUAREZ
Organizing Committee and WKF Argentina Representative
South American Division
WKF EUROPE confirm and WKF GERMANY president Roman LOGISCH announce next German Open 2018 in the City of Lübeck on December 8th !
DEADLINE FOR REGISTRATION December 2nd
Info: marcotank@gmx.de

This event is like in the last Years open for all teams, clubs, countries and federations. Promoter is Mr. Marco TANK and his team.
Register your licensed WKF referees as well

Our international referees are welcome
Your team can compete in form divisions, semi contact/pointfighting, light contact and ring sport.
Cash price for Semi contact Grand Champion.

Day before will be hold a referee seminar as well. Supervisor Mr. Cavit KAPLAN, WKF GERMANY Chief referee. All rules for amateur events here to down load.
WKF licensed international referees are very welcome. Photos here
The City LUEBECK welcomes you, the invitation in English language is COMING SOON, in Deutscher Sprache hier.
For Visa invitation, Hotel reservations, airport transfers and any further request contact directly Marco TANK by mail.
WKF ARGENTINA  president Carlos SUAREZ is the host of the next World referee seminar 2018 on November 2nd.
This is the perfect weekend, just before the World Championships in Buenos Aires.
Registration deadline October 26th , 2018 !   
We got already many requests from our male / female referees and officials of 6 continents and we hope everybody who would need Visa start in time with Visa procedure.
For details about the World seminar, Visa invitations, any requests about airport transfer, Hotel booking and more contact our WKF Argentina organising team Mr. Carlos SUAREZ by mail !
Our update WKF licensed referee list is here ! Photos from all our licensed referee are here in the gallery! All rule books in 4 languages and more free to down load here !
All International WKF referees, who not has attended the last seminars in Andria 2016 or Santorini 2017 must extend their license 2018 in Buenos Aires. The extended license is valid for three Years again.
Next World referee seminar in Romania 2019 before the upcoming European Championships in October !
Please remember: without valid WKF license you are not qualified for WKF events !
Until today we have 45 country registrations from all 6 continents. Many competitors in
MMA
and
Semi contact
, and point fighting, plus a huge
WKF CHINA
team for Sanda will attend too.
Muay Thai in Argentina again in full Muay Thai rules and everybody enjoy this decision
Sport has no racial, social or political barriers, which means that it is the perfect way for all men and women, boys and girls to achieve amazing results, regardless of race, creed or colour
The opportunity to represent one's country in the name of sport at an international level is probably one of the greatest achievements an individual can make.
The pressure that the competitors have at this level is enormous, and goes far beyond normal physical endurance. To win, especially at such a high level, competitors will have to tap into inner resources that their years of training will have prepared them for.
Come to see charming City Buenos Aires, friendly people, culture, fair accommodation offers, excellent food, famous fish and wine culture, World famous steak and Tango, pastry and cakes and a real great World Championship in Argentina.
This is was you get in Buenos Aires

Argentina welcomes you
The work of the WKF in Brazil are very strong.
For Brazil is a country of continental dimensions, with 26 states and the federal district, a council of masters was created, with members from all regions of the country, all black belts above 4th grade, which will have responsibility for supervision of the new members and graduates, and regional guidelines.
Intending to qualify better and better our members, the state of Goiás, in the central region of the country, prepares next WKF WORLD CUP in the City Goiania in central Brazil.
For Hotel, airport transfers and any further request …
contact master Stivi WAGNER by mail.
WKF E
UROPE head office confirm the next WKF European title fight in Vienna, September 22nd.
Our current Czech European Champion Radek"Ruchy"ROUSAL defend his title vs. Austrian Karl PRODERUTTI.
Weight class Lightmiddleweight – 71 Kg / 156 lbs , scheduled for 5 rounds 2 minutes in K-1.
Radek is a very tough fighter and won his title by clear KO. Now its time to defend the belt! Many Czech people will come from Brno to Vienna to support their local hero and European Champion.
In the other corner Proderutti is very experienced as well, his fight record is positive with more than 25 wins.
In 2015 he was already European champion in another little federation vs. a Swiss guy.
Many international fights are on the fight card, 3 ladies fights, Champions from 8 countries, show and more !!!
Updated FIGHTCARD  and
all photos here in the GALLERY
WKF – World Kickboxing Federation
was in last months the fastest growing World sanctioning body. Real events for amateurs and professionals on 6 continents in now more than 140 member countries shows about the serious activities of our promoter, manager and fighters. See more than 700 posters of our World wide events  in our gallery !
Just in 36 month until today WKF has sanctioned more than 400 title fights World wide. From South Africa to Scandinavia, from USA to Russia, from Canada to Argentina. In Papua new Guinea, Jakarta and Philippines, as well as again 27 WKF events 2017 just with our WKF AFRICA continental federation.
WKF CHINA president Mr. YAN Dinan announce next 20 (!) amazing events in spring just in China.
With our WKF continental presidents we had 2017 already 9 title fights, plus 4 more events with our new team scheduled in Australia/Oceania for spring 2018.
This confirm once again our WKF slogan
we are the real global player
We have no fakes on our event schedule. Our different male / female World rankings in PPF – Pro Point Fighting, PRO-AM , pro ring sport and MMA are top, based on informations we get from our World wide network. New is our WKF SANDA & WUSHU division !
WKF title fight minimum requirements are here, if you want to promote a real World title fight with great value, or for any other request, do not hesitate to contact us by mail.
For amateurs we offer our PRO AM title fights for low costs. For point fighters all over the World we offer PPF – PRO POINT FIGHTING – with international valid ranking lists, both divisions with great value and international recognition.
We offer the chance to fight in all 5 ring sport divisions for our great demand WKF Champion belts.
Here are our 4 pro divisions, with valid World ranking lists, rules, title fight minimum requirements and much more