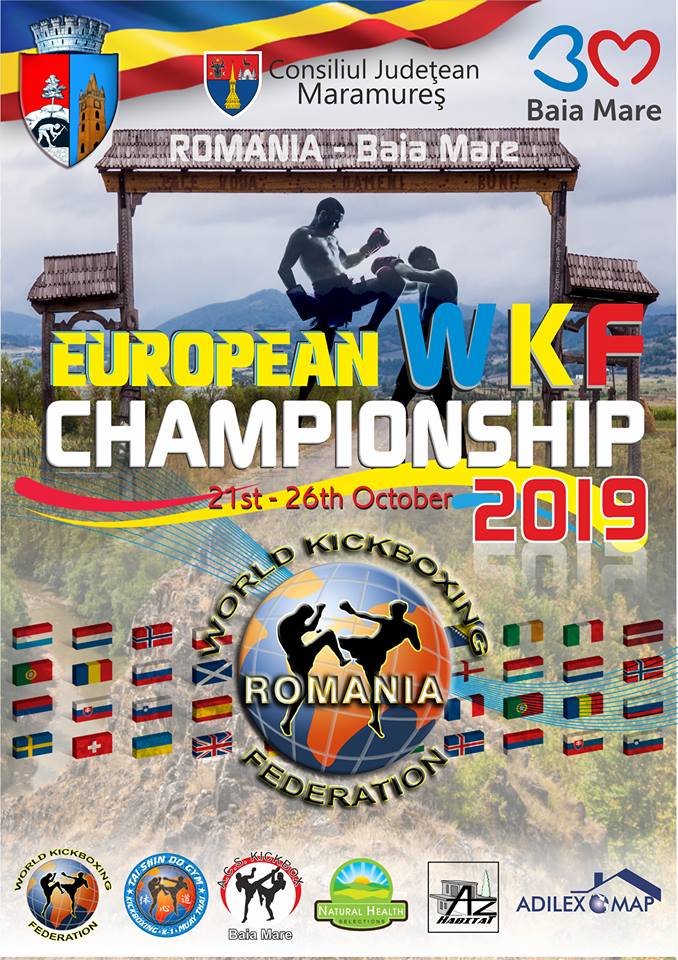 WKF ROMANIA president Florin MINA announce next European Championship 2019 in Baia Mare.
From October 21st to 26th our European WKF family meet in beautiful Romania.
Over 30 countries will participate and there will be matches from kids to juniors to seniors.
In the final day will be 12 fights with important and great fighters like Cristian "The Fastest"Milea, Alexandru "Wolfman" Popescu, Delia "Akihito"Georgescu and many others.
For full information, Hotel booking and more contact Mr. Florin MINA by mail.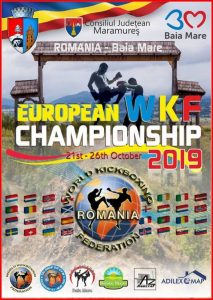 WKF
EUROPEAN CHAMPIONSHIPS 2019
21st to 26th  October in Romania
FOR MORE UPDATES CLICK HERE !!!
A perfect chance for two countries to fight for this first WKF international pro title.
Many fighters, managers and promoters like our new belt, a perfect chance for local Champions to challenge foreign Champions next door.

For more information about this great value International title send just your request, please.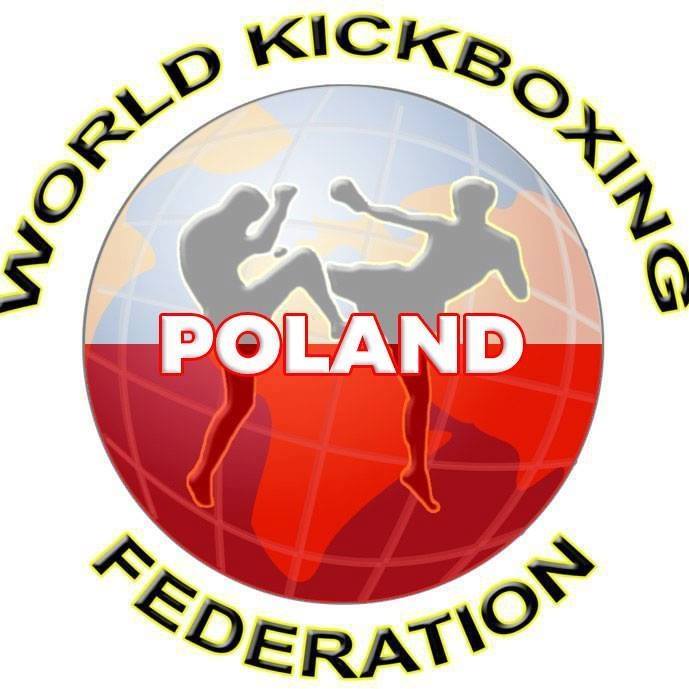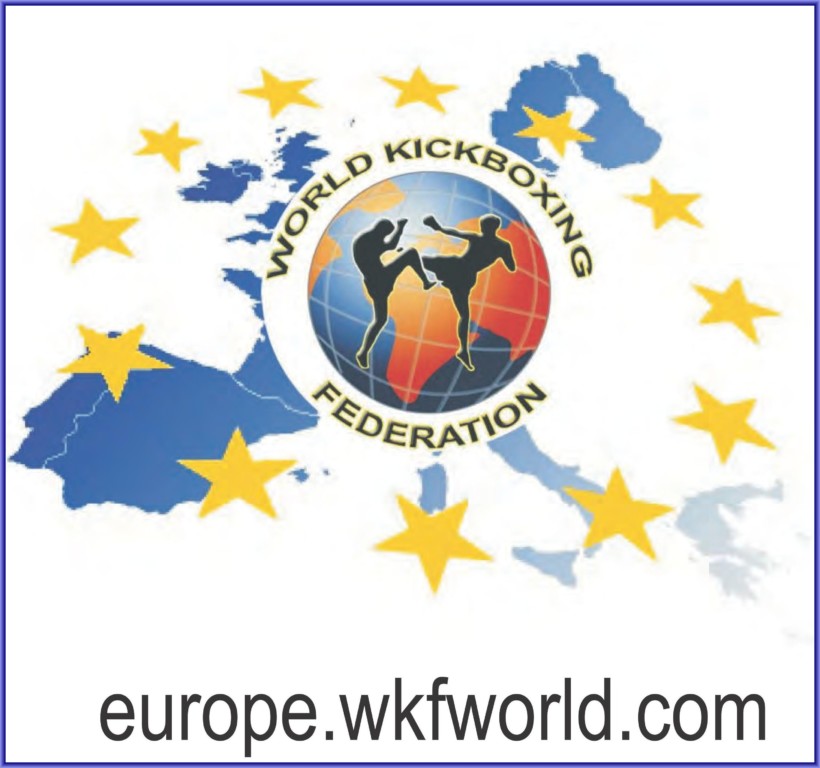 WKF POLAND national coach Frenky PAWLAK confirm next
WKF European Cup
in Kick Light, K-1, Thai Boxing and MMA in the city Mikulow.
Date in January or February and all further details are coming soon ! 
Plus four WKF  title fights are on the fight card in the finals.
Full invitation is coming soon here online. 
For further information please contact WKF POLAND by mail.
WKF HEAD OFFICE  appointend our WKF ASIA continental president to our WKF MMA Division World president.
This is was a great idea and right step in the WKF ASIAN continental federation.
First time in history a manager from Asia get this high position in a World wide sanctioning body.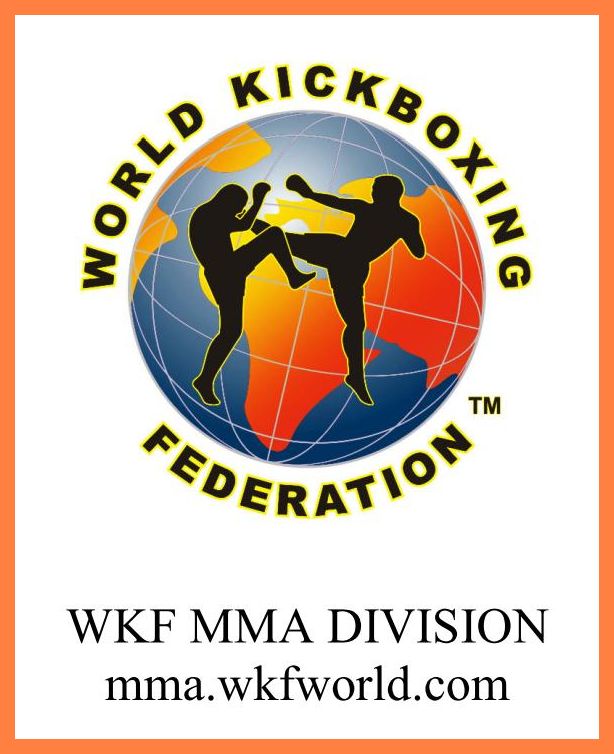 Mr. Amir MOSADEGH from WKF IRAN was former World Champion in K-1 rules and his younger brother Mostafa is still our current Champion and fighting for WKF titles.
Our new MMA president bring in all the Asian countries in, not just in MMA , but in Kickboxing and Sanda as well. For PRO-AM as well as for real tough professional fighters.
He was promoter for the great WKF ASIAN championships on Kish Island in Iran, with 2.700 (!) fighters. So many high class VIP guests, from Iran politics, sport and martial arts. Many our WKF presidents was there as well, like e.g. Mr. Dawood HASHIMI from WKF AFGHANISTAN, and others.
For all MMA business in WKF contact Mr. Mosadegh by mail, he will answer ASAP.
The World Kickboxing Federation is one of the leading organisations World Wide in the promotion of amateur and professional kickboxing in all styles, Muay Thai and MMA -mixed martial arts hosting professional fighting events.
Our modern and interactive approach to this sport highlights our commitment to keeping you updated with the latest events taking place worldwide.
The WKF SANDA & WUSHU DIVISION was formed in February 2015, the WKF stresses its strong belief in offering equal opportunities to sufficiently skilled athletes who have practised  Kickboxing, enabling them to display their talents in the National and International Amateur and Professional arenas.
Also to ensure the credibility of their "world championship" titles and gives these world class athletes an international platform on which to perform.
Read more here …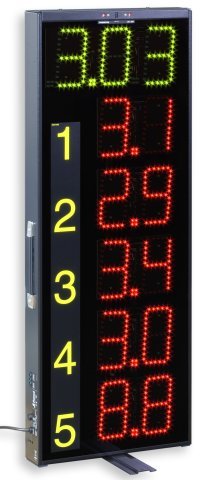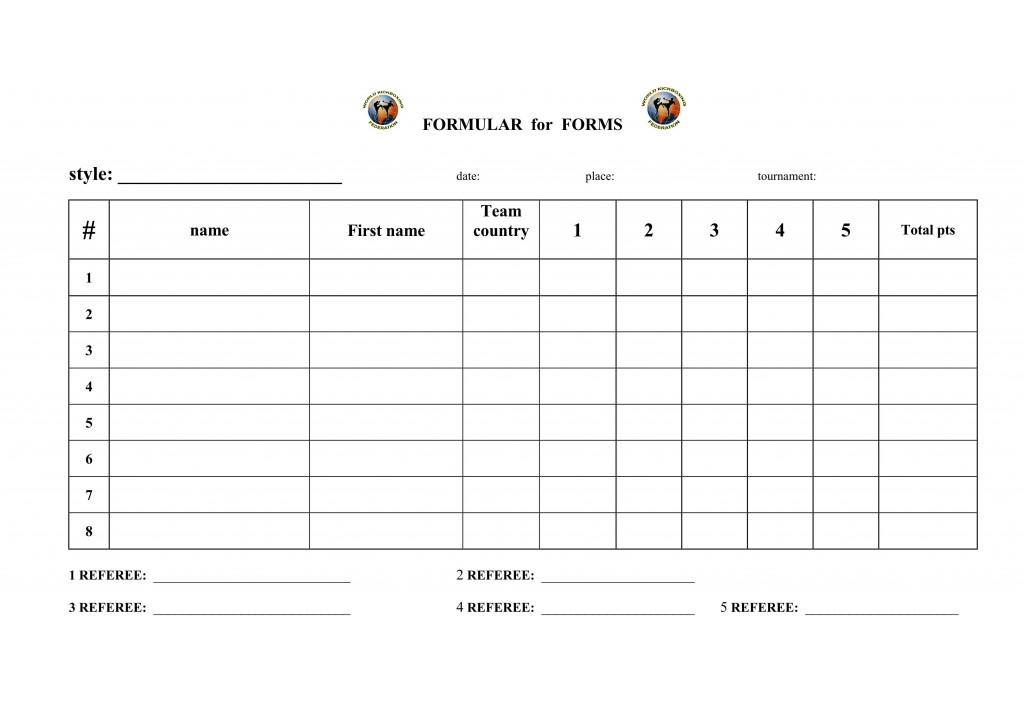 Following many requests from our World wide  WKF members members about forms. We get many inquiries about various competition rules in the WKF.Waiting in 4 languages for your download.
The rules for all WKF Forms in English language are here , in Deutscher Sprache hier. Soon we will have more translations in Russian and Spanish languages as well.
Today, the WKF has 14 various Forms disciplines.
Participants could compete in divisions with and without music, as well as with and without weapons.
Plus, our "creative and freestyle" forms.
Here a small selection of approved Budo weapons.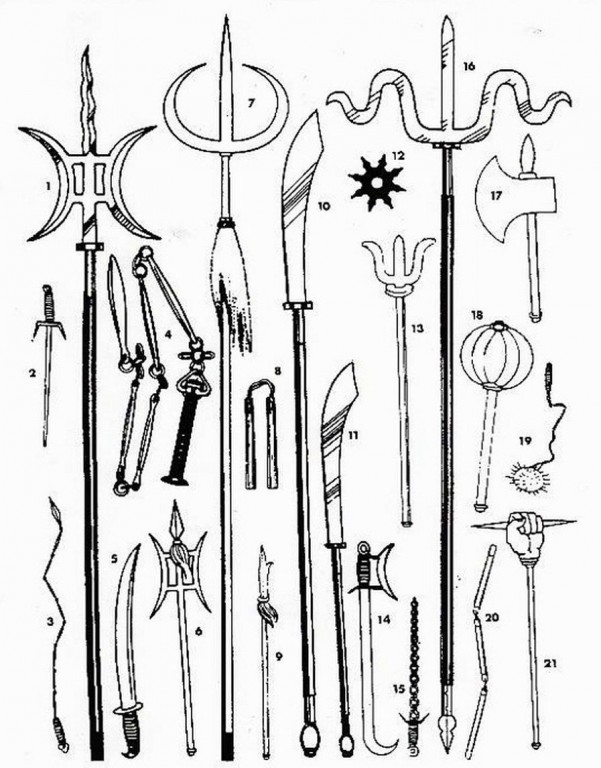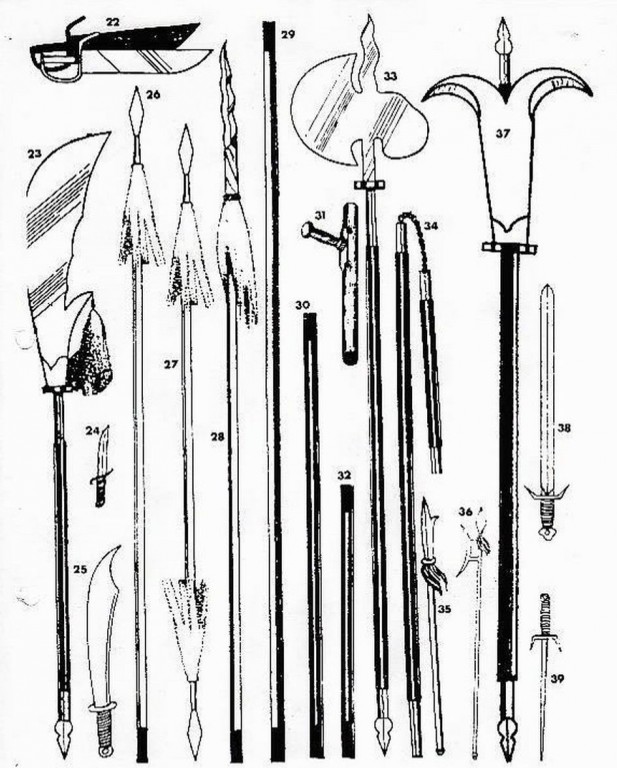 IRC – Internationale Rules Committee –  has on request a list of approved official traditional forms for Japanese and Okinawa Kata. The same list for official forms in  Taekwondo ITF / WTF. Visit our WKF AMATEUR division web site, please
Scoring by 5 international WKF judges. The rating is performed simultaneously and displayed electronically. The highest and lowest score be deleted, the remaining three give the rating to one decimal place. 
If you like to know more about rules and regulations in WKF and to get official referee license join our next World referee Seminar  in Buenos Aires, Argentina.
This is the weekend before the World Championships.
We just want to remind every WKF country president World wide to send fighter profiles of your amateurs or just non-professional male/female fighters in ring sport.We have same system like in other pro sport in WKF.
We offer the chance to fight in all 4 ring sport divisions for the sought after WKF PRO-AM champion belts. In full contact, low kick, K-1 and Thai Boxing as well as in MMA for amateurs. New is our SANDA division !
Our WKF PRO-AM titles has a great value because of our World wide network with more than 130 member countries you have the chance to fight not only at home. And no fighter will lose his/her amateur status , he/she can fight still on any tournament, any World Championship World wide. And you can be sure just to face another amateur fighter with perhaps 15 to 20 fights and not real pro with more than 100 fights.
The rules and regulations for WKF PRO-AM are easy to understand and waiting for your download. All you have to do is just send your fighter profile and jpg photos like always and we post your team online in the PRO AM World ranking.
Because: only male/female fighter in our WKF PRO-AM World ranking are qualified to fight for our WKF titles.
For further requests or interest on any possible WKF PRO-AM title fights do not hesitate to send just a mail , please.
The idea behind is to upgrade our thousands of semi contact – or point fighting – fighters World wide.
Tournaments on all continents has many competitors.
World Kickboxing Federation offers the Chance to fight for a real pro title with a great value and Champion belt, sanctioned by our World wide federation.
Posted in the weekly updated World ranking and with high value.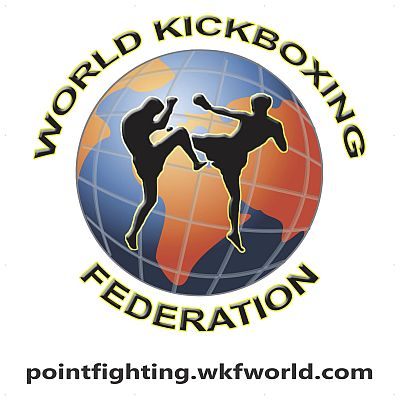 Valid with same PPF rules everywhere, same reqirements like in professional Ring sport.
Professional weigh-in a day before, 3 international judges, WKF supervisor, flags and anthem and an amazing belt.
Send fighter profiles of your best point fighters male and female for the PPF World ranking, to get a chance to fight!
If you are interested to promote any PRO POINT FIGHTING title visit our web site and send just a request to our new office by mail.
Para mayor información en Español comunicarce con el señor SUAREZ bajo el e-mail  ppfworldoffice@gmail.com
So many new updates in the PPF World ranking.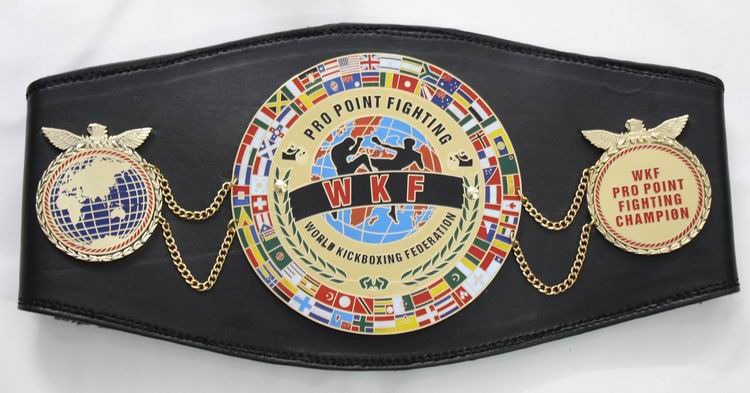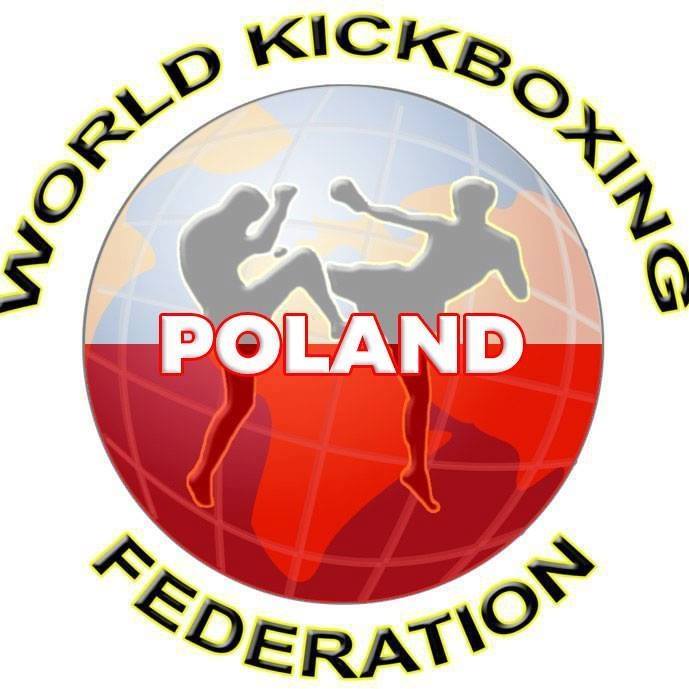 WKF POLAND president Dariusz ZAJAC invite and confirm next
WKF European Cup
Date:  first to third February 2019 !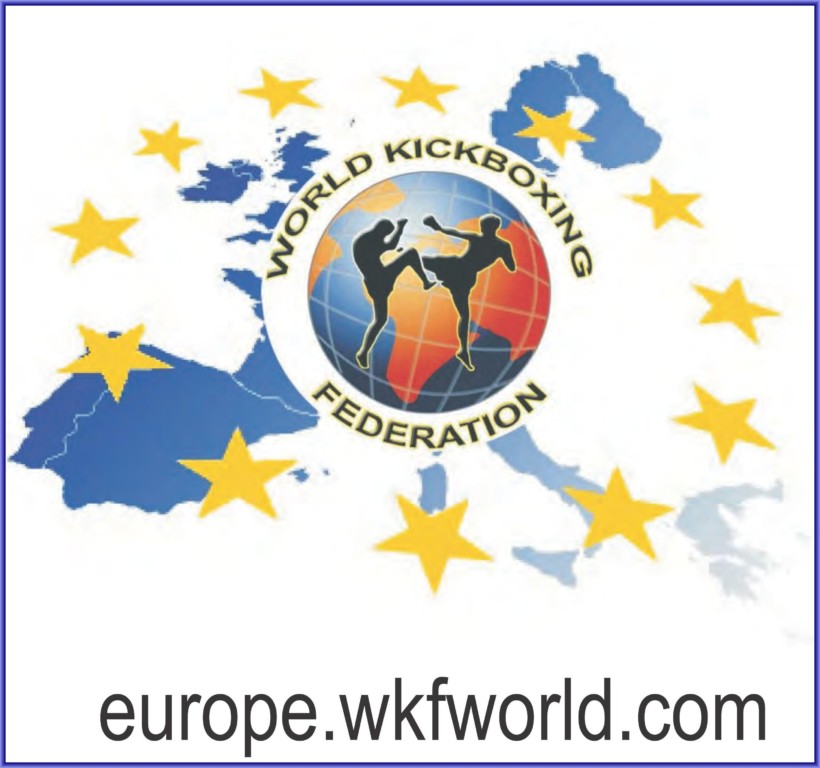 In K-1 only, open for any female and male in the city Mikolow in Poland.
Plus WKF title fights are on the fight card in the finals. Challenger Wanted !

Full invitation is coming soon here.
For further information please contact WKF POLAND by mail.
All UK TOP teams, fighters and real Champions
are most welcome in Poland !!!