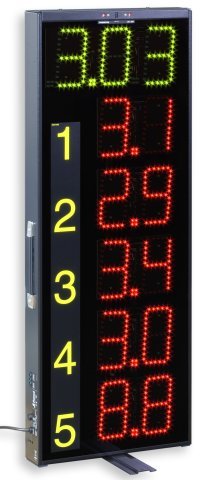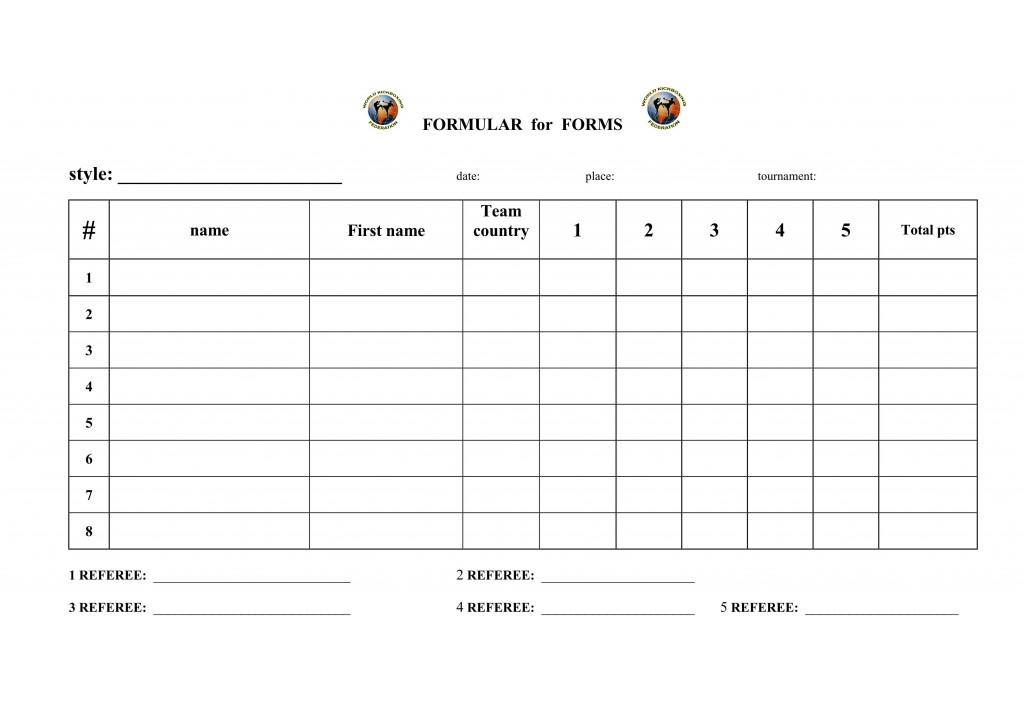 Following many requests from our World wide  WKF members members about forms. We get many inquiries about various competition rules in the WKF.Waiting in 4 languages for your download.
The rules for all WKF Forms in English language are here , in Deutscher Sprache hier. Soon we will have more translations in Russian and Spanish languages as well.
Today, the WKF has 14 various Forms disciplines.
Participants could compete in divisions with and without music, as well as with and without weapons.
Plus, our "creative and freestyle" forms.
Here a small selection of approved Budo weapons.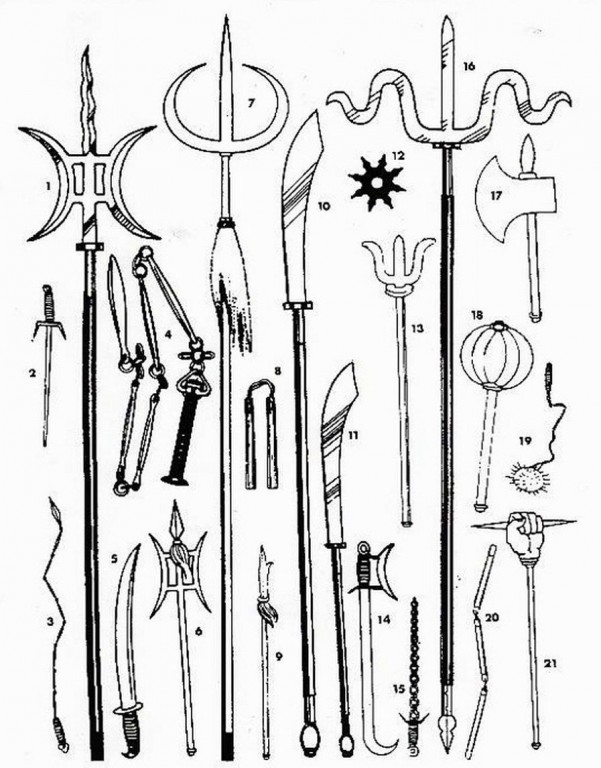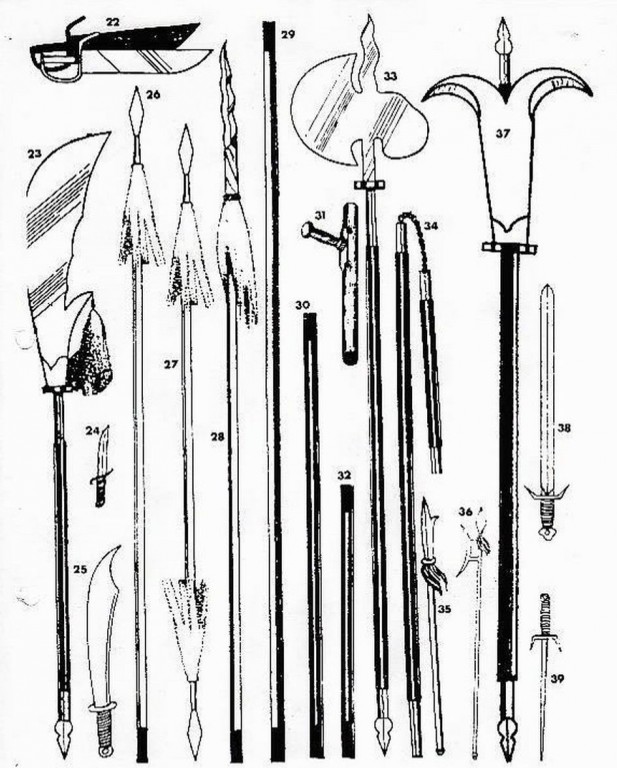 IRC – Internationale Rules Committee –  has on request a list of approved official traditional forms for Japanese and Okinawa Kata. The same list for official forms in  Taekwondo ITF / WTF. Visit our WKF AMATEUR division web site, please
Scoring by 5 international WKF judges. The rating is performed simultaneously and displayed electronically. The highest and lowest score be deleted, the remaining three give the rating to one decimal place. 
If you like to know more about rules and regulations in WKF and to get official referee license join our next World referee Seminar  in Buenos Aires, Argentina.
This is the weekend before the World Championships.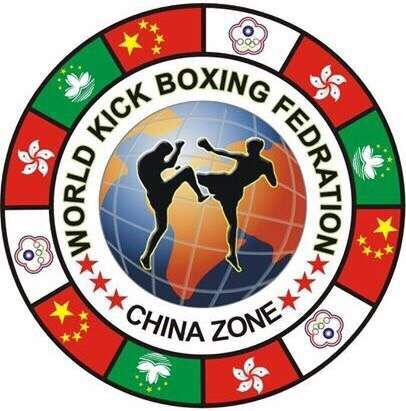 The World Kickboxing Federation is one of the leading organisations World Wide in the promotion of amateur and professional kickboxing in all styles, Muay Thai and MMA -mixed martial arts hosting professional fighting events.
Our modern and interactive approach to this sport highlights our commitment to keeping you updated with the latest events taking place worldwide.
The WKF SANDA & WUSHU DIVISION was formed in February 2015, the WKF stresses its strong belief in offering equal opportunities to sufficiently skilled athletes who have practised  Kickboxing, enabling them to display their talents in the National and International Amateur and Professional arenas.
Also to ensure the credibility of their "world championship" titles and gives these world class athletes an international platform on which to perform.
Read more here …
WKF EUROPE and WKF AUSTRIA head office confirmd the interest of a promoter in UK, to invite Austrian Deshire KURTAJ from Octagon pro Gym in Vienna. PRO-AM World title – 54 Kg in K-1 was clear but:

Now again the next promoter from England has withdrawn its offer.
Is there no serious promoter in UK ?
Or NO real fighting girl in – 54Kg /119 lbs or – 57Kg / 125 lbs ?
Or is every UK Girl afraid from best WKF female champion ?
Deshire KURTAJ is current WKF Intercontinental Champion, twice European Champion and two times WKF plus GBF World champion !
For sure best female K-1 Champion in Europe in 54 Kg.
If you want a real tough girl feel free to contact her Gym !
Register your WKF referees as well

International referees are welcome

WKF AUSTRIA president Mr. Gerald DITTRICH announce proudly the next
DEADLINE FOR REGISTRATION MAY 04th
This event is like in the last 27 Years open for all teams, clubs and federations.
Kickboxclub Innsbruck welcomes you !
Your team can compete in 14 form divisions, semi contact, light contact and K-1 rules.
Cash price for Semi contact
Grand Champion.
All rules for amateur events here to down load.
WKF licensed international referees are very welcome. Photos here
The City Innsbruck welcomes you, the invitation in English language is here, in Deutscher Sprache hier. Registration FIGHT and FORMS
Dear friends in sport,
WKF ARGENTINA is putting all the team's energies into the preparation for this upcoming championship, so that everything that is being offered in this great event becomes a flawless reality.
Each athlete, nonstop but at their own pace, goes around the world seeking in  different places for new sportive experiences that will allow them to reach a personal fulfilment.  Because of this, our organization, wishes to  deliver an opportunity to those who are looking for this sort of experiences and achievements.
We look forward to having every country from the WKF family -from competitors to professors, judges, trainers and athlete's families- joining in this intense competition, seizing as well the opportunity to meet our local landscapes and incredible sightseeing places of our beautiful country, given the favourable exchange rate of our currency.
Our organization is deeply submerged in addressing the best in us to provide you with a great proposal as this next Championship in Argentina is aiming to be,  focusing on creating a joyful space to bind, making the experience an unforgettable collective experience along together with all of our brothers from foreign lands.
We are looking forward to receiving  you in Buenos Aires, Argentina.
Sincerely yours,
Carlos Suarez
Organizing Committee and WKF Argentina Representative
South American Division
WKF ARGENTINA  president Carlos SUAREZ is the host of the next World referee seminar 2018 on November 2nd.
This is the perfect weekend, just before the World Championships in Buenos Aires.
Registration deadline October 26th , 2018 !   
We got already many requests from our male / female referees and officials of 6 continents and we hope everybody who would need Visa start in time with Visa procedure.
For details about the World seminar, Visa invitations, any requests about airport transfer, Hotel booking and more contact our WKF Argentina organising team Mr. Carlos SUAREZ by mail !
Our update WKF licensed referee list is here ! Photos from all our licensed referee are here in the gallery! All rule books in 4 languages and more free to down load here !
All International WKF referees, who not has attended the last seminars in Andria 2016 or Santorini 2017 must extend their license 2018 in Buenos Aires. The extended license is valid for three Years again.
Next World referee seminar in Romania 2019 before the upcoming European Championships in October !
Please remember: without valid WKF license you are not qualified for WKF events !
WKF head office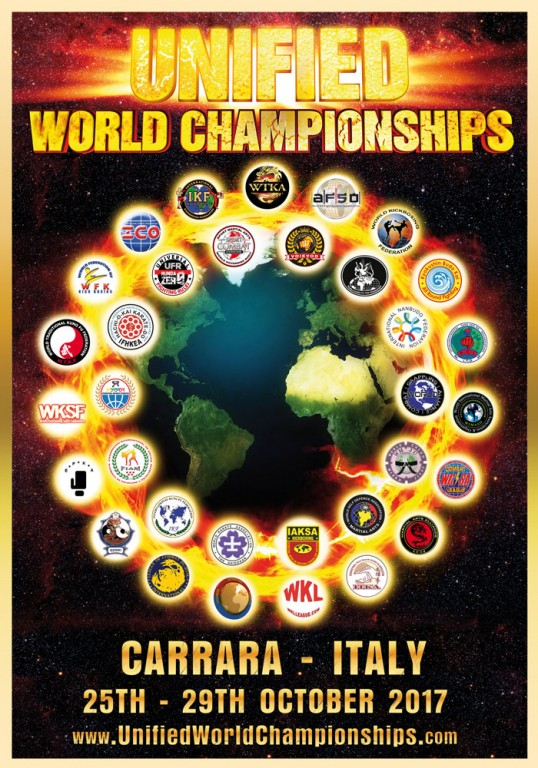 sanction the amazing "Unified World Championships" first time as our World Cup.
Our WKF General Manager Mr. Cristiano RADICCHI report:
This is unquestionably the greatest, unique and legendary event in all the history of Martial Arts and Combat Sports!!!
This is the fifth edition, the first edition in 2013 has involved 6 world federations, now we have reached over 28!!! Something unbelievable…
When we decided to organize an Unified World Championships, immediately the initiative has been a success, meaning that it was meeting the needs of many Federations, seeking an opportunity for their members to give their best in a World Championships that represents the highest levels in the martial arts sector.
Now, after the amazing experience of last year and the incredible success, we stepped up even more this aspect, inviting to participate many other World Federations and.
We are interested in unifying all the Federations in the World to give the opportunity for everyone to participate in this unbelievable event where participating thousands of athletes of any kinds and country.
To win it means to have reached the highest competitive level but, at the same time, only participating means emotions, friendship, respect, loyalty, passion, with a spirit of joy that sets us apart from any other event.
Over 28 World Federations, with 5.000 athletes and over 100 countries participate together in such an event and combine their forces to create the most incredible Championships that has ever been organized in the World throughout the history of Martial Arts because only together we can give our affiliates the prestige of such an amazing event.
The prestige of competing to be the Real Unified World Champion, recognized by over 28 International Federations. For more information send your mail !

Unified World Championships…
the Greatest Martial Event ever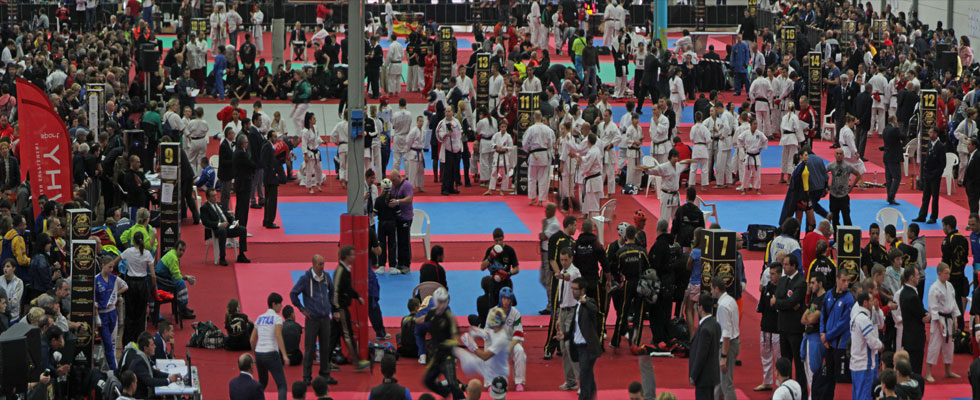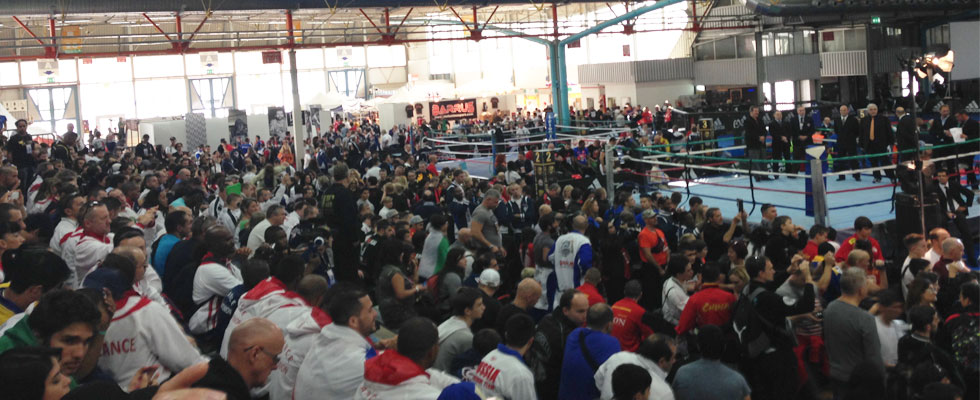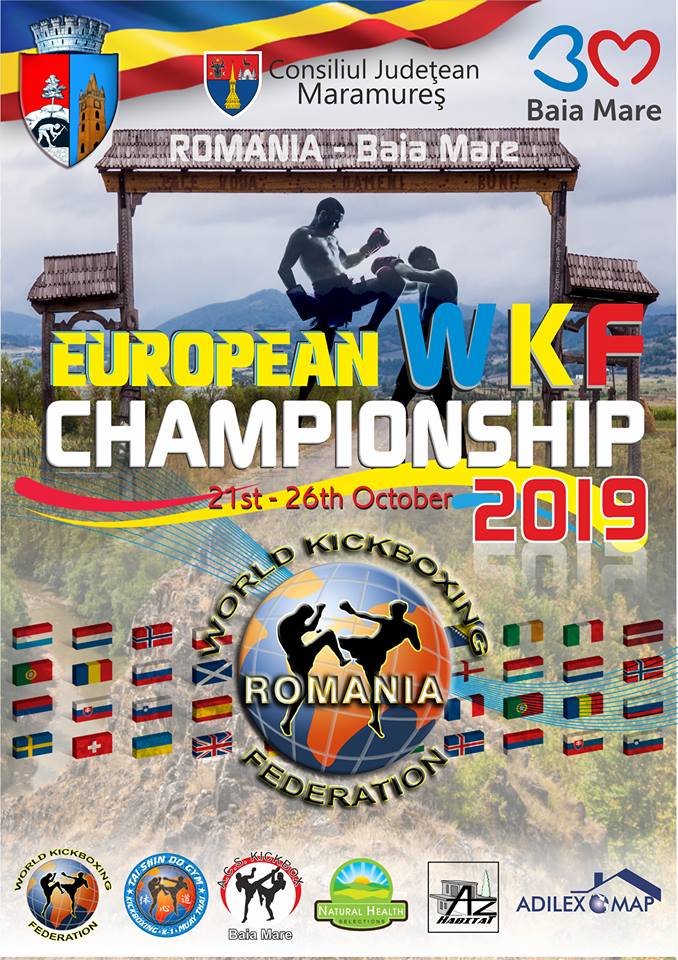 WKF ROMANIA president Florin MINA announce next European Championship 2019 in Baia Mare.
From October 21st to 26th our European WKF family meet in beautiful Romania.
Over 30 countries will participate and there will be matches from kids to juniors to seniors.
In the final day will be 12 fights with important and great fighters like Cristian "The Fastest"Milea, Alexandru "Wolfman" Popescu, Delia "Akihito"Georgescu and many others.
For full information, Hotel booking and more contact Mr. Florin MINA by mail.
Open World Cup
for all forms and styles!
Invitation in English language is here !
All international experts from all countries World wide are very welcome.
Rules to down load here !
Martial artists from Karate, Taekwondo, Wushu and freestyle are on the schedule. All WKF Forms divisions on the schedule.
With weapons or empty hand, musical or non musical forms, single and team forms, every system and style is possible.
For further information contact Mr. Gerald DITTRICH by mail