WKF head office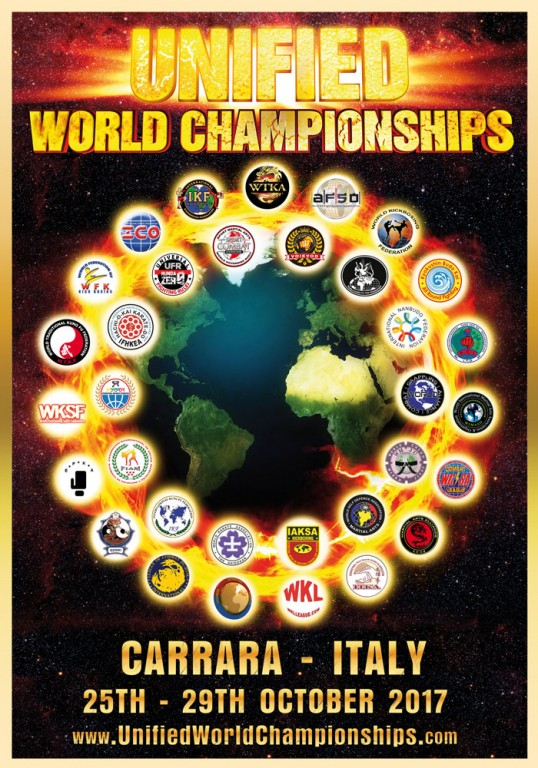 sanction the amazing "Unified World Championships" first time as our World Cup.
Our WKF General Manager Mr. Cristiano RADICCHI report:
This is unquestionably the greatest, unique and legendary event in all the history of Martial Arts and Combat Sports!!!
This is the fifth edition, the first edition in 2013 has involved 6 world federations, now we have reached over 28!!! Something unbelievable…
When we decided to organize an Unified World Championships, immediately the initiative has been a success, meaning that it was meeting the needs of many Federations, seeking an opportunity for their members to give their best in a World Championships that represents the highest levels in the martial arts sector.
Now, after the amazing experience of last year and the incredible success, we stepped up even more this aspect, inviting to participate many other World Federations and.
We are interested in unifying all the Federations in the World to give the opportunity for everyone to participate in this unbelievable event where participating thousands of athletes of any kinds and country.
To win it means to have reached the highest competitive level but, at the same time, only participating means emotions, friendship, respect, loyalty, passion, with a spirit of joy that sets us apart from any other event.
Over 28 World Federations, with 5.000 athletes and over 100 countries participate together in such an event and combine their forces to create the most incredible Championships that has ever been organized in the World throughout the history of Martial Arts because only together we can give our affiliates the prestige of such an amazing event.
The prestige of competing to be the Real Unified World Champion, recognized by over 28 International Federations. For more information send your mail !

Unified World Championships…
the Greatest Martial Event ever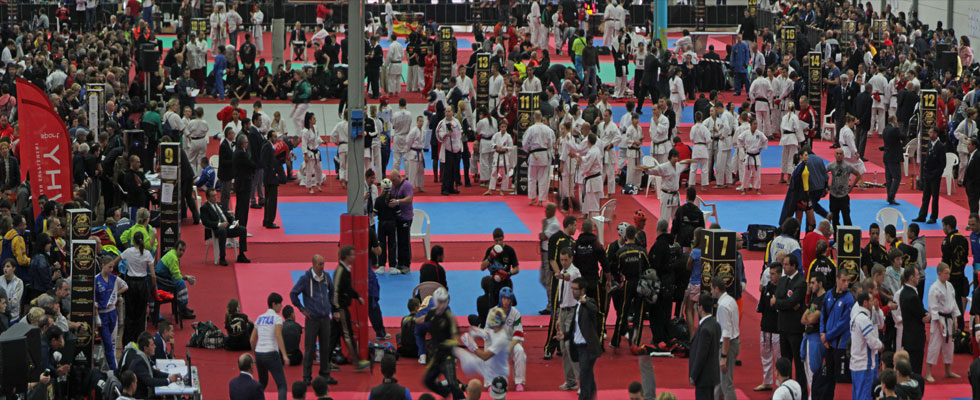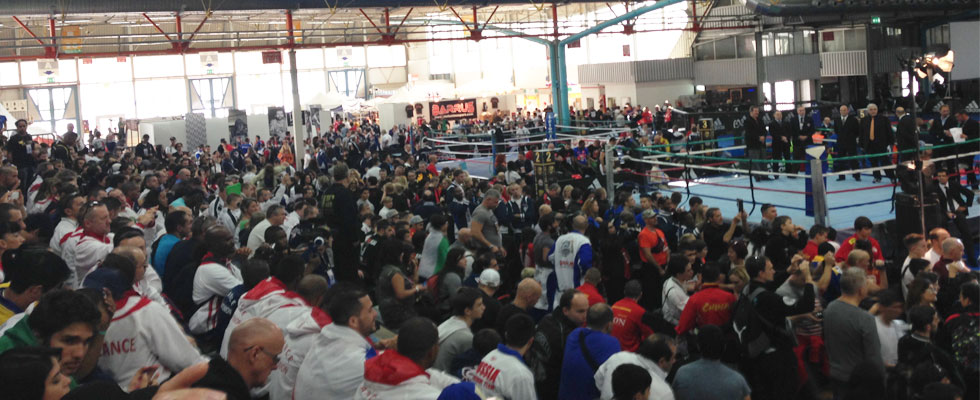 Open World Cup
for all forms and styles!
Invitation in English language is here !
All international experts from all countries World wide are very welcome.
Rules to down load here !
Martial artists from Karate, Taekwondo, Wushu and freestyle are on the schedule. All WKF Forms divisions on the schedule.
With weapons or empty hand, musical or non musical forms, single and team forms, every system and style is possible.
For further information contact Mr. Gerald DITTRICH by mail
WKF – World Kickboxing Federation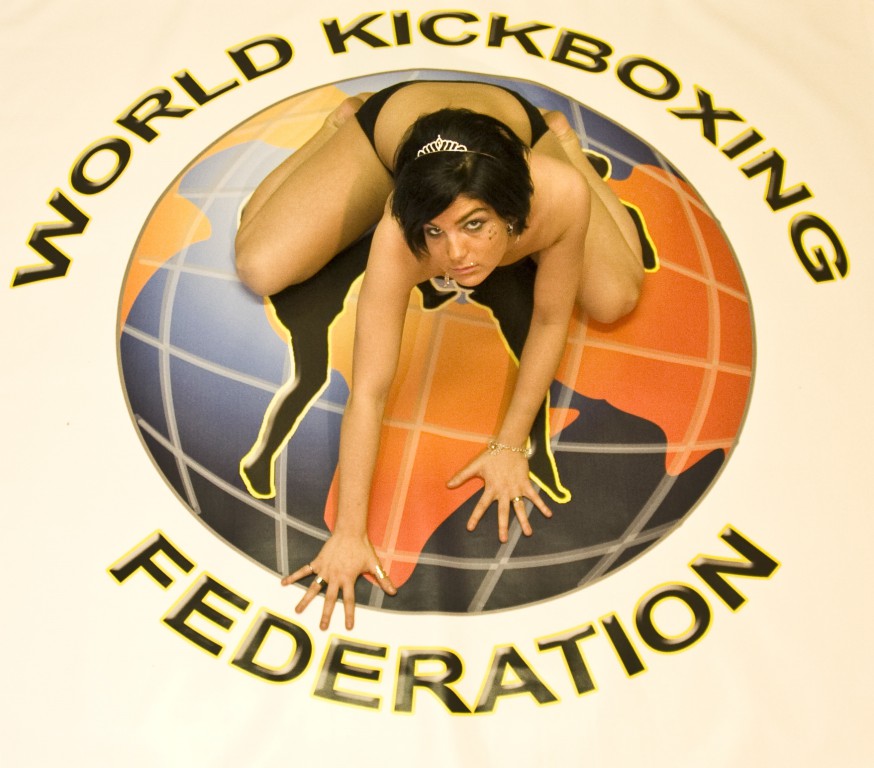 was in last months the fastest growing World sanctioning body.
Real events for amateurs and professionals on 6 continents in more than 130 countries shows about the serious activities of our promoter, manager and fighters. See more than 650 posters of our World wide events in our gallery !
Just in 36 month until today WKF has sanctioned more than 300 title fights (!) World wide.
From South Africa to Scandinavia, from USA to Russia, from Canada to Argentina.
In Papua new Guinea, Jakarta, China and Philippines, as well as again 27 WKF events 2016 just on the African continent.
This confirm once again our WKF slogan:
 "we are the real global player"
We have no fakes on our event schedule. Our different male / female World rankings in PPF – Pro Point Fighting, PRO-AM , pro ring sport, Sanda and MMA are top, based on informations we get from our World wide network.
WKF title fight minimum requirements are here, if you want to promote a real World title fight with great value, or for any other request, do not hesitate to contact us by mail.
For amateurs we offer our PRO AM title fights for low costs, for point fighters all over the World we offer PPF – PRO POINT FIGHTING – with international valid ranking lists, both divisions with great value and international recognition.
We offer the chance to fight in all 4 ring sport divisions for our great demand WKF Champion belts.
Here are our 5 pro divisions, with valid World ranking lists, rules, title fight minimum requirements and much more
PPF / PRO – AM / SANDA / PRO RING SPORT / MMA

The management of Austrian Heavyweight Champion Harald KRETSCHMER confirm the PPF European title fight + 91 Kg/200 lbs.
The date is confirmed September 16th in Vienna, opponent is our current Nr. 1 in the world ranking.
Andre MERGENER from Germany is WKF World Champion in Semicontact and promoter is www.knock-out.at sport promotion.
A second European title Austria vs. Germany in Welterweight – 67 Kg/147 lbs is already in negotiation
Soon we know more, stay tuned …

2017年WKF金砖国家一带一路职业搏击联赛将于4月22日在中国四川洪雅隆重举行!
WKF CHINA president Mr. YAN Dinan announce next World Grand Prix in China.
Date is April 22nd in Hongya City in Sezuchan province.
Champions from 4 continents build up a team to challenge the best Chinese champions.
Champions from Austria, Germany, Russia and Czech Republic, plus Iran, South Africa, Mongolia and …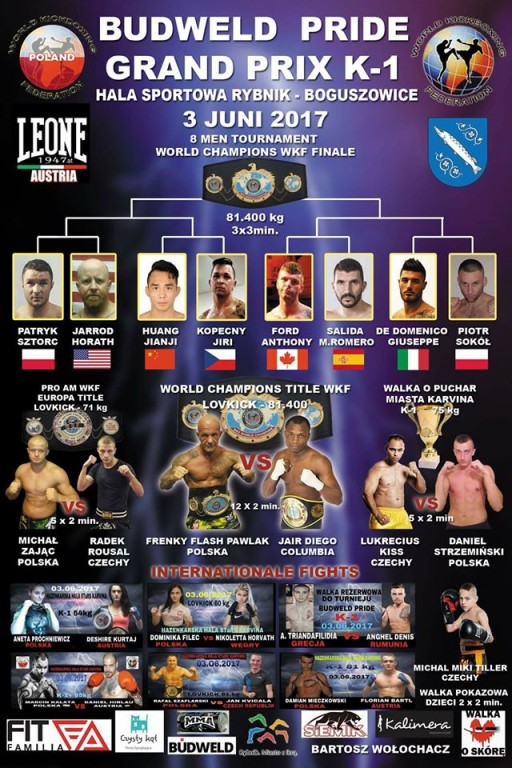 Our WKF head office confirm the next WORLD GRAND PRIX, sponsored by BUDWELD company in Poland.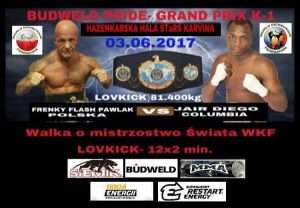 This show is an international cooperation of WKF CZECH REPUBLIC, WKF AUSTRIA,  WKF USA and WKF POLAND
On the last World congress in Italy WKF head office present the new league:   "WKF WORLD GRAND PRIX" !  This is for all our AAA WKF promoter only.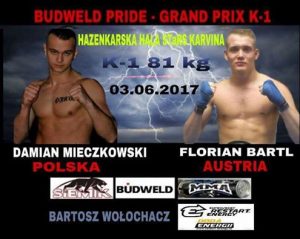 What are the conditions to promote next WGP and to become AAA promoter level ?
International Champions from at least 3 continents!
Two air tickets for foreign fighter and coach, food and good Hotel, paid by the organizing team, nice hospitality. International WKF licensed referee and supervisor, appointed by our head office. TV contract for the event and at least one professional WKF World title !
WKF sanction fee for the World Grand Prix is part of negotiation.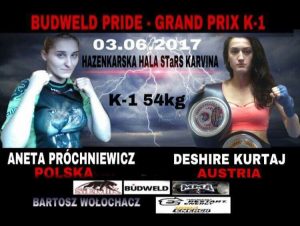 For our next WKF BUDWELT PRIDE World Grand Prix on June 3rd in Poland we have Champions from 10 countries and 4 continents on the fight card. China, Austria, USA, Canada, Colombia, Spain, Hungary, Romania, Greece, Poland and more in negotiations …
Best K-1 eight man tournament – 179 lbs / 81,4 Kg , plus three WKF sanctioned title fights, plus two international Ladies fights, plus excellent show program, pretty ring girls and much more. 
More details coming soon, stay tuned …
WKF GREECE president Mr. George PERGIALIS is the promoter of the upcoming European Championships 2017.
Venue is amazing Island of Santorini.
We expect again more than 30 countries in Greece.
Your team can compete in 14 forms divisions, tatami sport semi contact and light contact, ring sport, MMA and Sanda !
Two boxing rings, 3 tatamis and a cage is ready for you!
For all your requested details contact our WKF EUROPE president Mr. Cesar MOREIRA by mail.
Sport has no racial, social or political barriers, which means that it is the perfect way for all men and women, boys and girls to achieve amazing results, regardless of race, creed or colour
The opportunity to represent one's country in the name of sport at an international level is probably one of the greatest achievements an individual can make. The pressure that the competitors have at this level is enormous, and goes far beyond normal physical endurance. To win, especially at such a high level, competitors will have to tap into inner resources that their years of training will have prepared them for.
WKF head office confirm now the rumour of the last weeks!
On Saturday, January 21st was a historical meeting in Vienna.
WTKA General secretary Mr. Cristiano RADICCHI visited our head office and after a very nice and important meeting, all details was clear and the contract was signed up from both parties.
With immediate effect Mr. Radicchi is our new WKF General manager and: WKF sanction the biggest amateur tournament in the World official as WORLD CUP !
Statement of Mr. Radicchi:
"It is with big gratitude and honour that I accept the position of WKF General Manager in the name of the values of Kickboxing and its development in the world under the flag of WKF. I will do my best in this direction."
The agreement with his former senior partner is over, now our WKF will support 100% this huge event. Last Year 28 (!) World federations support as junior partners this event.
The date of the World Cup in Marina di Cararra close to famous City of Pisa, is from 25th to 29th October 2017, full information and poster is coming soon, stay tuned.
WKF World Cup and Unified World Championships 2017  promoter WTKA/Cristiano RADICCHI and WKF head office
WE WANT YOU !
All European countries are invited in May 2017 to beautiful Island Santorini.
WKF European Championships 2017
SEE YOU IN SANTORINI 2017

WKF GREECE president George PERGIALIS is the host of the next World referee meeting 2017 on April 28th to 30th.
This is the perfect weekend, just before the European Championships in Santorini.
Registration deadline April 21st! 
We got already many requests from our male / female referees and officials of 6 continents and we hope everybody who would need Visa start in time with Visa procedure.
For details about the World seminar, Visa invitations, any requests about airport transfer, Hotel booking and more contact our Greek organising team Mr. George PERGIALIS by mail !
Our update WKF licensed referee list is here ! Many photos of our international WKF referees here ! All rule books in 4 languages and more free to down load here !
All International WKF referees, who not has attended the last seminars in Prague 2014, Budapest 2015 or Andria 2016 must extend their license 2017 in Santorini. The extended license is valid for three Years again.
Many photos from last seminar 2016 in Andria are here in the gallery!
Next World referee seminar in spring 2018 before the upcoming World Championships !
Please note: without valid WKF license you are not qualified for WKF events !