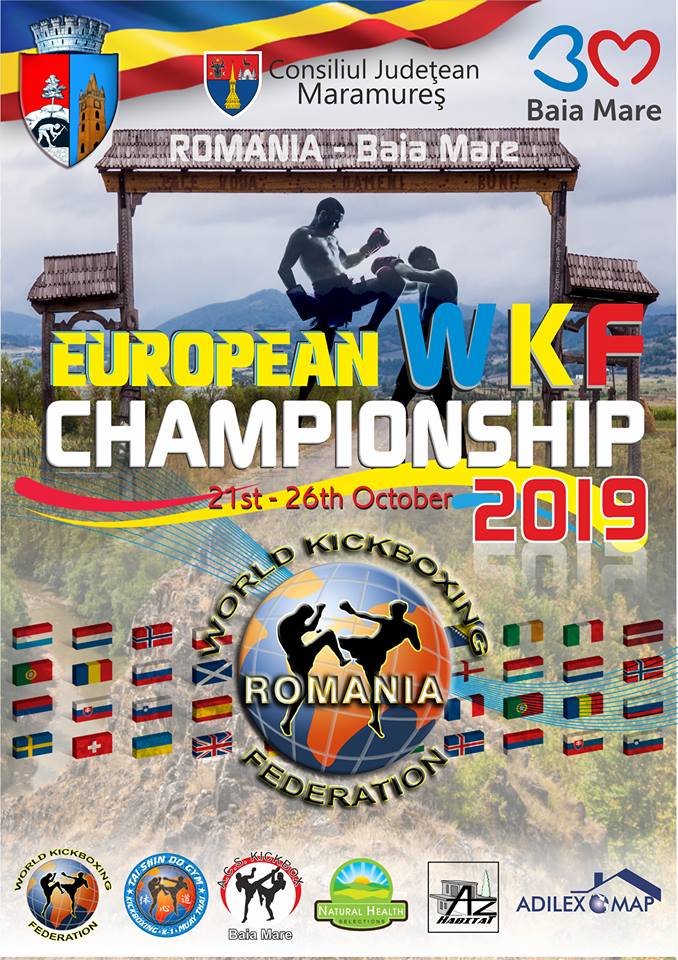 WKF ROMANIA president Florin MINA announce next European Championship 2019 in Baia Mare.
From October 21st to 26th our European WKF family meet in beautiful Romania.
Over 30 countries will participate and there will be matches from kids to juniors to seniors.
In the final day will be 12 fights with important and great fighters like Cristian "The Fastest"Milea, Alexandru "Wolfman" Popescu, Delia "Akihito"Georgescu and many others.
For full information, Hotel booking and more contact Mr. Florin MINA by mail.
WKF USA
president Ric SNIFFEN has more and more new state directors in USA.
He announce next event in May 19th -20th in Los Angeles, California.
BIG NEWS IN USA !!!
WKF Golden state warrior open
all fighters, countries and teams are welcome !
Special Guest: Troy DORSEY
Promoter Master Anthony von Sager report latest TOP news:
Were:  7229 Atoll Ave. ,N. Hollywood, CA 91605
              Hayastan Academy   (contact WKF USA only!) 
When:  19th & 20th of May 2018
Time:   Sat & Sun,  doors open 8.00 am
Scale:  8.30-10.30 am (spectators entry 10.30 am)
Event:   Full, Light (continues), Semi and Kata, 
              Weapon Kata's – Forms, Able body division,
              Self-defense, Weapons F.  Grand Champion
              Title Belts, large Trophy's and Price Money!
* EVENT SEMINAR *
with 8 x World Kickboxing Karate & Boxing Champion, living Legend Shihan Troy Dorsey !!!
Don't miss this one of a kind opportunity, only $35 – pre-registered, $45 @ the event (Sunday afternoon)
We just want to remind every WKF country president World wide to send fighter profiles of your amateurs or just non-professional male/female fighters in ring sport.We have same system like in other pro sport in WKF.
We offer the chance to fight in all 4 ring sport divisions for the sought after WKF PRO-AM champion belts. In full contact, low kick, K-1 and Thai Boxing as well as in MMA for amateurs. New is our SANDA division !
Our WKF PRO-AM titles has a great value because of our World wide network with more than 130 member countries you have the chance to fight not only at home. And no fighter will lose his/her amateur status , he/she can fight still on any tournament, any World Championship World wide. And you can be sure just to face another amateur fighter with perhaps 15 to 20 fights and not real pro with more than 100 fights.
The rules and regulations for WKF PRO-AM are easy to understand and waiting for your download. All you have to do is just send your fighter profile and jpg photos like always and we post your team online in the PRO AM World ranking.
Because: only male/female fighter in our WKF PRO-AM World ranking are qualified to fight for our WKF titles.
For further requests or interest on any possible WKF PRO-AM title fights do not hesitate to send just a mail , please.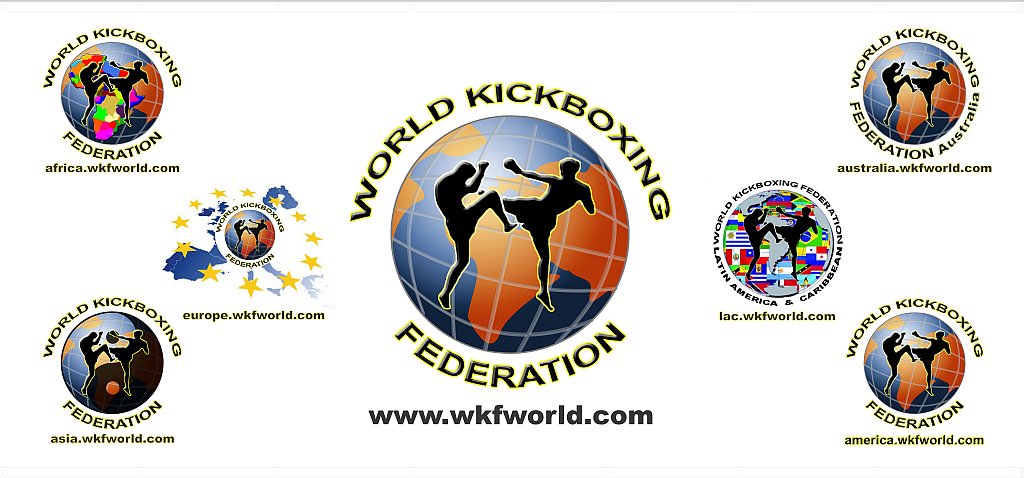 WKF UNITED KINGDOM head office got in the last days few requests for national and international title fights 2018 in Kick boxing and MMA as well.
Our title fight minimum requirements are clear.
Many requests for PPF -Pro Point Fighting too. Have a look in our updated PPF World ranking and send us your top fighter.
All you have to do is just to fill in the online fighter profile, add a jpg and send. Choose the right World ranking and that´s it, cant be much easier.
All important informations are here on our web site , just have a look.
All WKF concerns in UK will be answered immediately by our WKF UK president Andy HOPWOOD by  MAIL !
Register your WKF referees as well

International referees are welcome

WKF AUSTRIA president Mr. Gerald DITTRICH announce proudly the next
DEADLINE FOR REGISTRATION MAY 04th
Info: austria@wkfworld.com

First 8 countries has already registered:

Belarus, Germany, Italy, Greece, Ukraine, Iran, Tajikistan and Switzerland
This event is like in the last 27 Years open for all teams, clubs and federations.
Kickboxclub Innsbruck welcomes you !
Your team can compete in 14 form divisions, semi contact, light contact and K-1 rules.
Cash price for Semi contact
Grand Champion.
All rules for amateur events here to down load.
WKF licensed international referees are very welcome, photos here
The City Innsbruck welcomes you,
the invitation in English language is here,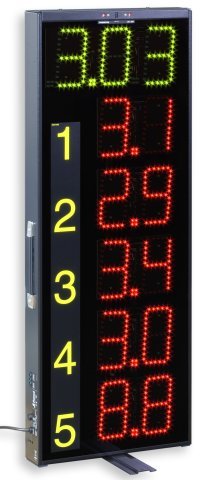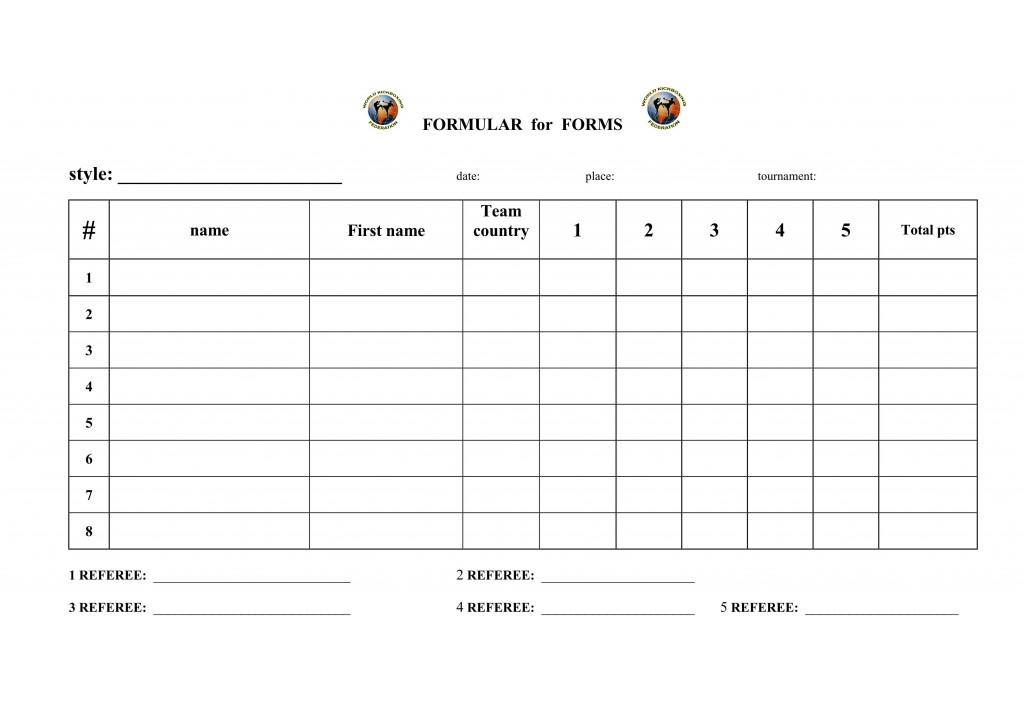 Following many requests from our World wide  WKF members members about forms. We get many inquiries about various competition rules in the WKF.Waiting in 4 languages for your download.
The rules for all WKF Forms in English language are here , in Deutscher Sprache hier. Soon we will have more translations in Russian and Spanish languages as well.
Today, the WKF has 14 various Forms disciplines.
Participants could compete in divisions with and without music, as well as with and without weapons.
Plus, our "creative and freestyle" forms.
Here a small selection of approved Budo weapons.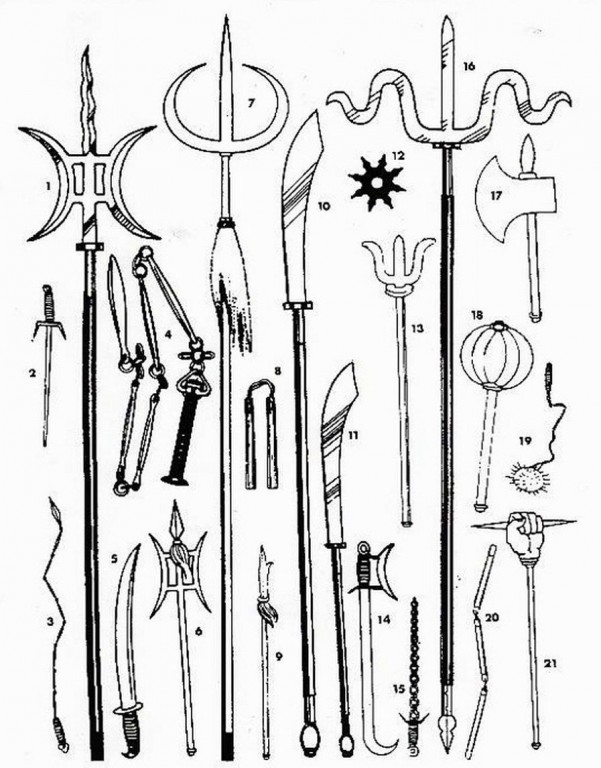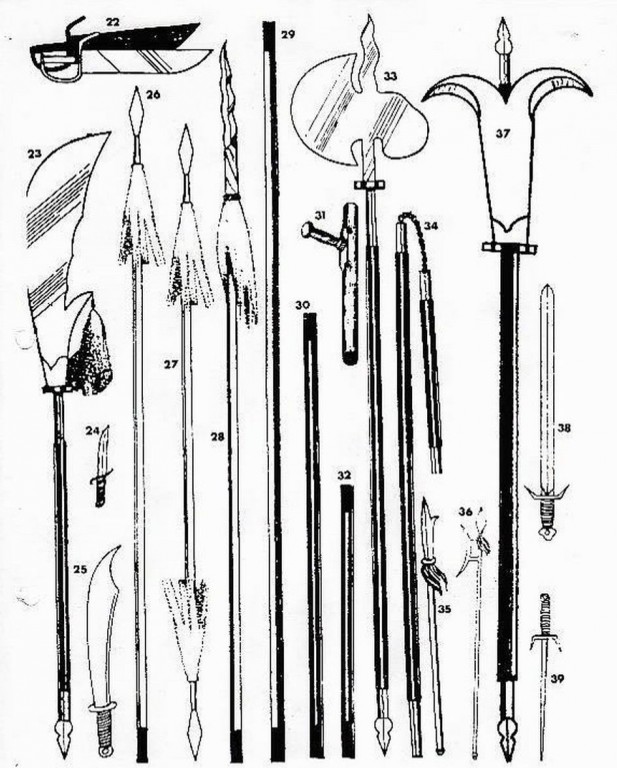 IRC – Internationale Rules Committee –  has on request a list of approved official traditional forms for Japanese and Okinawa Kata. The same list for official forms in  Taekwondo ITF / WTF. Visit our WKF AMATEUR division web site, please
Scoring by 5 international WKF judges. The rating is performed simultaneously and displayed electronically. The highest and lowest score be deleted, the remaining three give the rating to one decimal place. 
If you like to know more about rules and regulations in WKF and to get official referee license join our next World referee Seminar  in Buenos Aires, Argentina.
This is the weekend before the World Championships.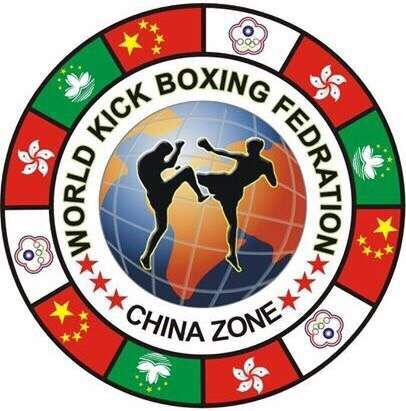 The World Kickboxing Federation is one of the leading organisations World Wide in the promotion of amateur and professional kickboxing in all styles, Muay Thai and MMA -mixed martial arts hosting professional fighting events.
Our modern and interactive approach to this sport highlights our commitment to keeping you updated with the latest events taking place worldwide.
The WKF SANDA & WUSHU DIVISION was formed in February 2015, the WKF stresses its strong belief in offering equal opportunities to sufficiently skilled athletes who have practised  Kickboxing, enabling them to display their talents in the National and International Amateur and Professional arenas.
Also to ensure the credibility of their "world championship" titles and gives these world class athletes an international platform on which to perform.
Read more here …
Deshire KURTAJ is current WKF K-1 World Champion in Featherweight – 119 lbs / -54 kg and one of best WKF young talented female fighter.
In GBF – Global Boxing Federation. -125 lbs /-57Kg she is K1 World Champion as well.
In the last 6 month her management in Vienna, Austria, got many good fights for her around the World.
Just from UK promoters comes so many requests, but like a miracle this fights never happens.
Many apologies and many reasons why this world title "has to be postponed again and again".
Tired of this promises the Austrian promoter  and manager www.octagon.at is looking again for upcoming PRO-AM World title fights. Send your request with photo and profile by mail.
If YOU are a real and serious promoter and want to invite this young tough girl contact her management, please. Events web site on www.knock-out.at
Austrian young talented 19 Years old Florian BARTL  fight in light heavyweight – 81Kg / 178 lbs. His fight record today is 20 wins and just 2 lose. If you have a tough fighter and if you are interested in this fight too send profile and photo to the Austrian promoter by mail.
WKF EUROPE and WKF AUSTRIA head office confirmd the interest of a promoter in UK, to invite Austrian Deshire KURTAJ from Octagon pro Gym in Vienna. PRO-AM World title – 54 Kg in K-1 was clear but:

Now again the next promoter from England has withdrawn its offer.
Is there no serious promoter in UK ?
Or NO real fighting girl in – 54Kg /119 lbs or – 57Kg / 125 lbs ?
Or is every UK Girl afraid from best WKF female champion ?
Deshire KURTAJ is current WKF Intercontinental Champion, twice European Champion and two times WKF plus GBF World champion !
For sure best female K-1 Champion in Europe in 54 Kg.
If you want a real tough girl feel free to contact her Gym !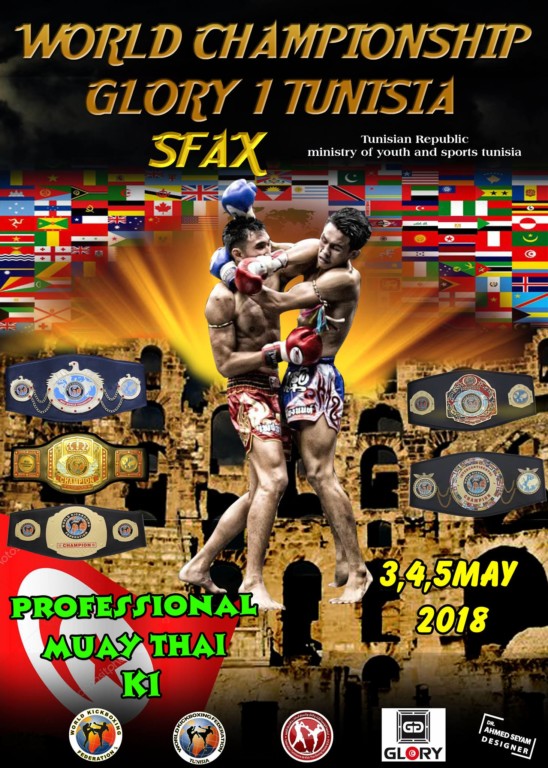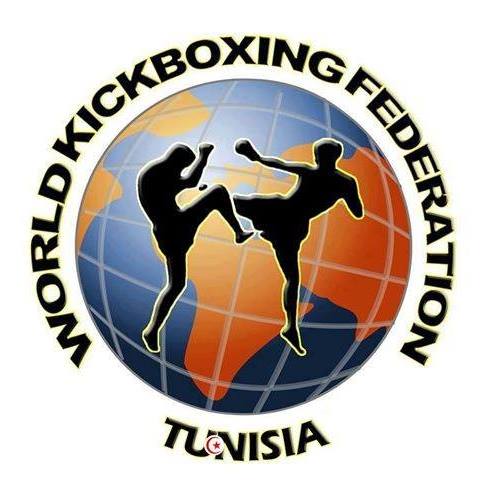 WKF AFRIKA continental office and WKF middle east director Mr. Mohamed DESSOUKI confirm the next huge international event in Thai boxing in Tunisia.
This event is in the City Sfax in the South of Tunisia.
Date is May 3rd to 5th and
For further requests like entry Visa, Hotel booking and Airport transfers contact Mr. Achraf AYADI by MAIL or face book.
Mr. Bouzid MOSBAHI is the Muay Thai official in Tunisia.
He was previously a member of the Tunisian Confederation for several years, and is an excellent category instructor in all combat styles.
The web site of WKF TUNISIA is here, if you want to contact Mr. Mosbahi for this event send him just a mail.